OUR STORY
Quality, Handmade Rugs in the Cappadocia Area
Located in Cappadocia Goreme since 2000,
Owner - Faruk Ciftci with over 27 years of experience and firsthand knowledge of oriental carpets and textiles, he also provides highly informative rug educationals, and is always happy to share his knowledge and expertise.
All the rugs at Boutique Carpets are individually selected by Faruk from the village bazaars to first picks of the contemporary whole sellers and producers.
Faruk over the years has helped discerning homeowners & designers achieve the look and feel that a truly beautiful carpet can bring to a room. With more styles, sizes and colors to choose from, plus some very competitive pricing,
Boutique Carpets offers the most extensive collections of Old - Antique, Contemporary rugs and flatweaves available in the carpet world today.
We also offer professional cleaning, and repair services as your beautiful rugs and textiles need care!
Browse Boutique Carpets for one-of-a-kind and extensive collections!
 
Why Boutique Carpets?

 Our top priority is customer satisfaction and their privacy.

 We offer the most extensive collection of Old - Antique, Contemporary rugs and flatweaves available on todays carpet world.

 We have fair and fixed prices to make sure that you have the promissed qualty.

 More than sixty percent of our business is repeat business.

We are part of the care and fair program, which assures that no child labor is used by any of our rug makers.

Boutique Carpets welcomes first time buyers to collectors to visit the store and learn all about the traditions and cultures of Oriental rugs and textiles.  All welcome for a cup of tea…
Our Showroom
Boutique Carpets is located in the heart of civilization and culture center of Cappadocia – Goreme our showroom offers a huge inventory of unique showcases a large variety of traditional, contemporary, and decorative fine quality rugs and flatweaves.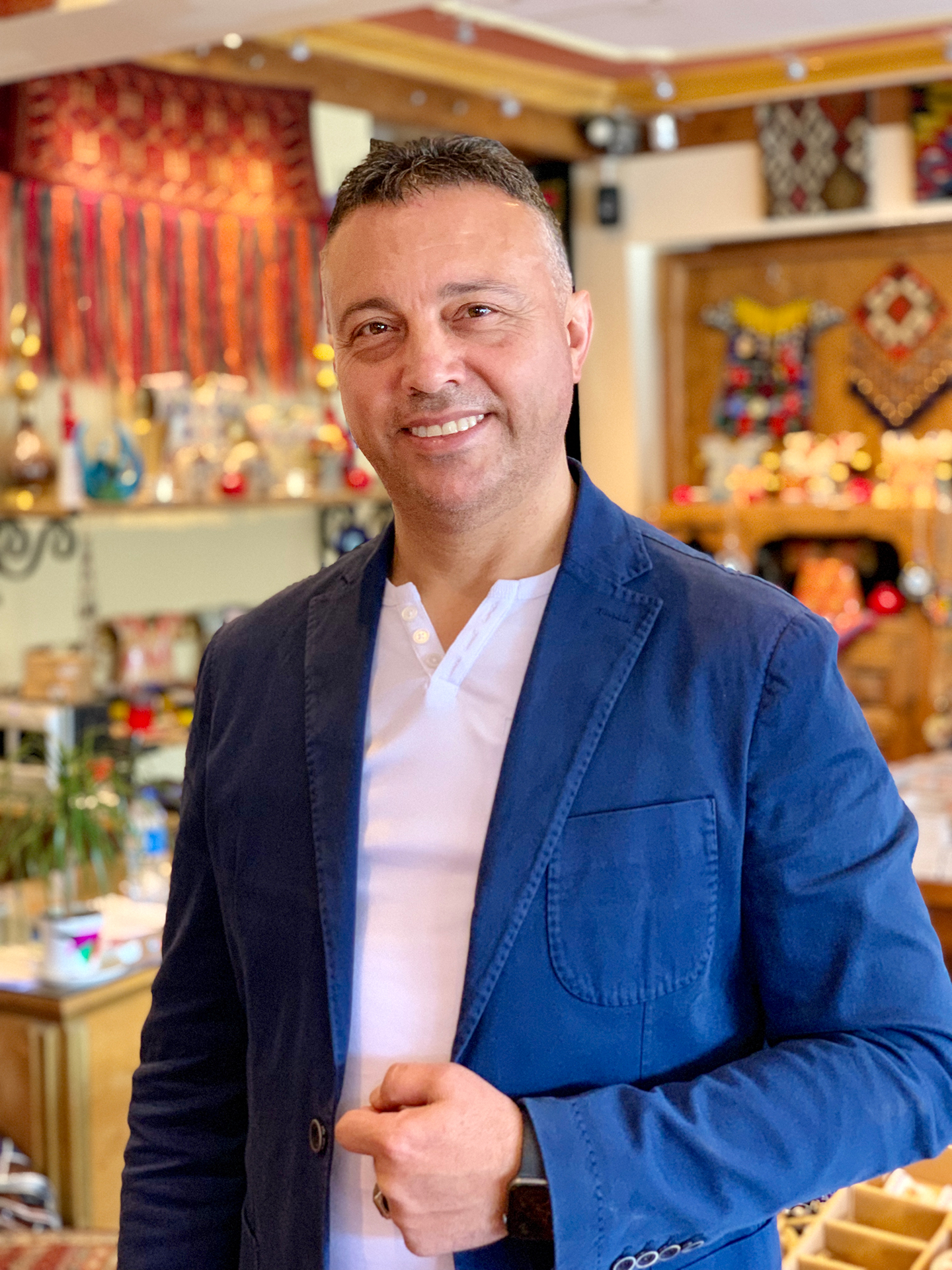 Proprietor - Faruk Ciftci
Store Hours:
Mon - Sun: 9am to 10pm
Location:
Muze Yolu No 24C Goreme Cappadocia TURKEY
Check our contact page for a big map!

 www.boutiquecarpets.com
Phone
W. +90 384 271 2400
M. +90 532 486 1419